Teroldego IGT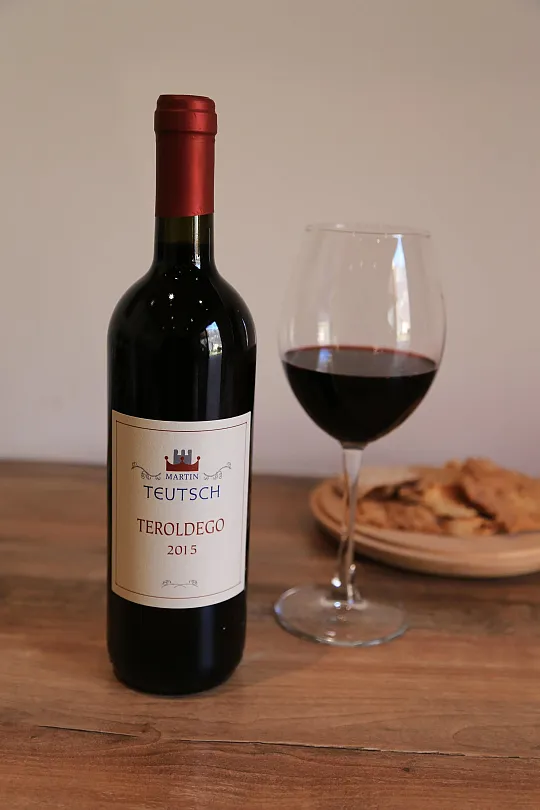 In South Tyrol it is not very common to cultivate this grapevine. It comes from the neighbouring region of Trentino. However, it has been cultivated in Kurtinig as well, for some 100 years! In the region of South Tyrol, the Teroldego, which is a dinner wine, can alone bear the IGT designation.
This type of wine has ruby-red tint with hints of purple. Its fruity flavor of cherries and berries, together with an intense body and well-balanced tannin concentration, makes this wine an exceptional taste adventure. The intense taste of this wine is reminiscent of chocolate and rasberries. This heavy, but mellow wine pairs perfectly with all kinds of meat, game, as well as spicy cheeses.
The wine can be stored for up to 4 to 5 years, and with special vintages even longer. Teroldego should be served at a temperature of 16-18°C. To develop the full bouquet, it is recommended to decant the wine. Teroldego is first fermented in stainless steel vessels, then matured in barrique-barrels.